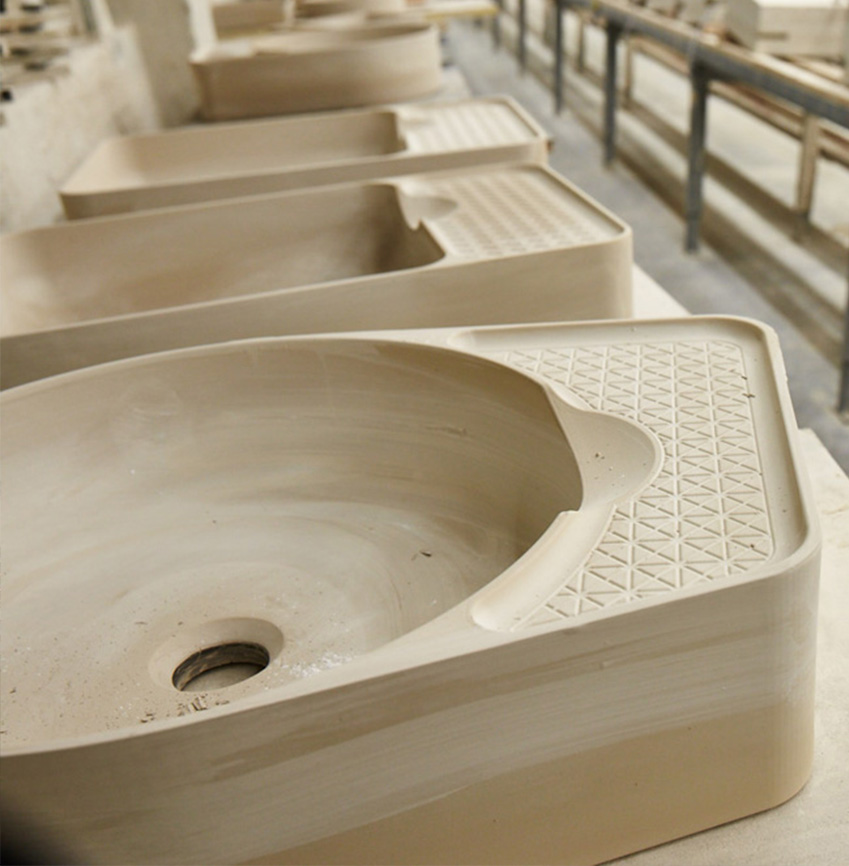 About Us
INNO Ceramitec Sdn. Bhd. was incorporated in Malaysia in 1997 as a vitreous china sanitary ware manufacturer. At the beginning of its operation, INNO was only producing and marketing lower end sanitary wares in the local market. INNO has always been striving to achieving technical and operational excellence since its establishment. The company was then successfully expanding its products range to cater for the mid and high end market. Today, INNO's brand name has not only become a synonym to top quality sanitary ware in Malaysia, while the products are also being exported to countries all over the world.
SERICITE – The Innovative & Environmental-Friendly Series
As an innovative and responsible manufacturer, INNO has been putting a lot of efforts in creating durable, hygienic, easy-to-maintain and safe-to-use sanitary wares. INNO's popular series – SERICITE was introduced to the market and received positive responses since 1997 for its top-rated quality and reasonable price range.
The raw material of SERICITE series was carefully selected – an exclusively natural and environmental friendly formula made up by clay, feldspar, quartz and lead free glaze.
At INNO, we care about both environmental good and consumer safety. Thus, we are always working towards delivering value-added products to the market.
100 %
Innovative Products
100 %
Natural Material
100 %
Consumer Safety Oriented
100 %
Top-Rated Quality
100 %
Reasonable Price Range
100 %
Technical & Operational Excellence
Being one of the youngest sanitary ware manufacturers in Malaysia, INNO's R & D efforts has never been slower down in order to maintain our competitiveness. The careful production management and stringent quality control along the years has enabled us to be recognized as a ISO 9001:2008 certified company. Our products are also being accredited with SIRIM certificates.INNO's continuous efforts in quality control and creative product developments have also paved way for the company to be awarded with the following recognitions:
Winner of The Kitchen+Bathroom Recognition Award 2011 (Design Excellence & Best Bathroom)
Winner of 6th Asia Pasific Super Excellent Brand 2010 ( Product Excellent Award Category)
Water Efficiency Tested and certified by PUB and PSB Corporation Singapore (Green Product)
Winner of New Product Award by ARCHIDEX 2010 (WC 1032)
Winner of New Product Award by ARCHIDEX 2008 (WC 1015)
Winner of Golden Eagle Award 2016
Feel Free to Contact Us
We strive to serve you better and appreciate your feedback.